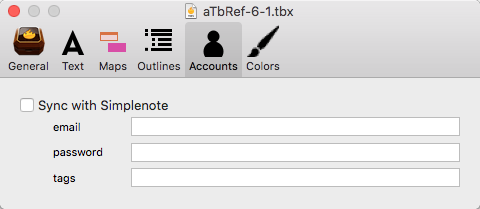 Sync with Simplenote. Tick this box to enable Simplenote synching. On first use a root-level Container 'Simplenote' (case sensitive) is created to hold the notes. Default: un-ticked.
Simplenote synchronization no longer sets the Displayed Attributes of imported notes.
From v8.8.0, Simplenote syncing has been discontinued. Simplenote account credentials no long appear in Document Settings.
---
---